Wedgwood Magnolia Blossom Blue Large Jasper Vase Brand New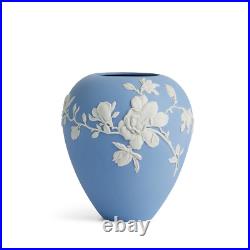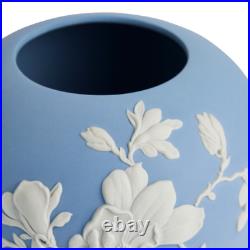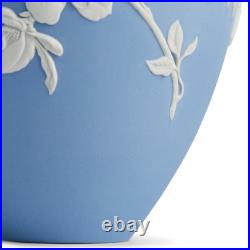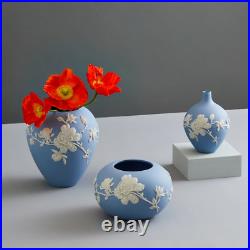 Wedgwood Magnolia Blossom Large Jasper Vase 18cm - Elegance in Full Bloom - Brand New Boxed. We are thrilled to present the stunning Wedgwood Magnolia Blossom Large Jasper Vase, a beautiful blend of classic design and contemporary style. This 18cm vase is part of the exquisite Magnolia Blossom Collection by the world-renowned brand, Wedgwood. Expertly crafted from Wedgwood's signature Jasperware, this vase boasts a unique matte finish that brings out the intricate details of the magnolia blossom motif.
The soft blue tones provide a striking contrast to the white relief, creating a visually captivating piece that will stand out in any room. The vase stands approximately 18cm tall, making it an ideal size for displaying your favourite fresh or dried floral arrangements. The wide mouth ensures easy arranging, while the sturdy base provides stability. But this isn't just a functional piece - it's a work of art.
The detailed magnolia blossoms, symbolising purity and perseverance, add a touch of natural beauty, while the classical shape gives the vase a timeless appeal. Whether you place it on a mantelpiece, bookshelf, or dining table, this vase is sure to attract attention and compliments. Your Wedgwood Magnolia Blossom Vase will arrive in a branded Wedgwood box, making it a perfect gift for collectors, lovers of fine ceramics, or anyone who appreciates the beauty of nature captured in stunning homeware.