SIX Mismatched Blue and White Plates/Dishes. Blue and White Transferware Plates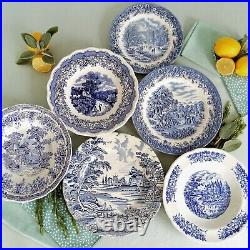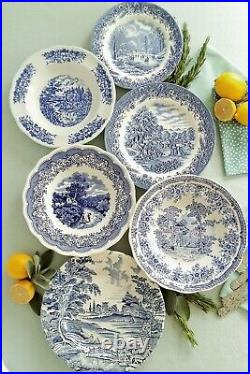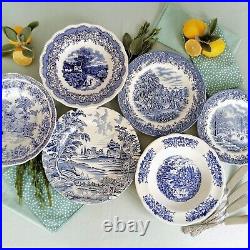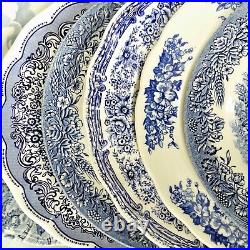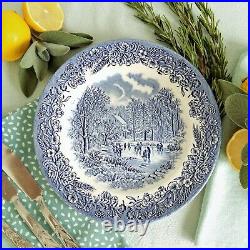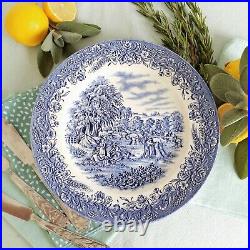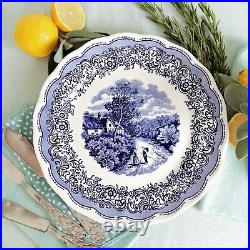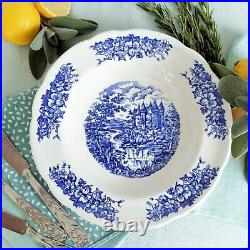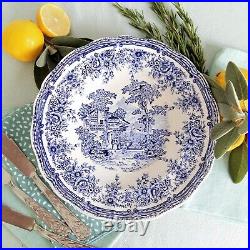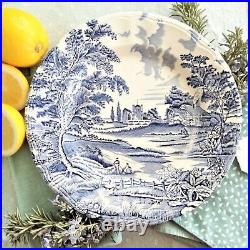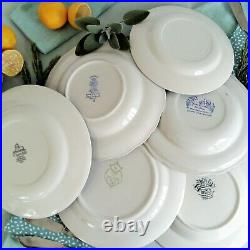 This is a set of six mismatched blue and white transferware plates. A one-off curated collection, perfect for displaying on a country cottage dresser or for weddings and vintage tea parties. Each plate pattern is different, each is equally as lovely.
These look absolutely charming when layered on top of each other. You will receive exactly this set of plates. This collection weighs 3kgs/ 6.6 lbs altogether. There is one large dinner plate, measuring 25.5cms/ 10" diameter, from a range named "English Style" by "Lunéville Faience.
One medium dinner plates measuring 24cms diameter, marked Churchill, England. One large bowl, measuring 25.5cms/ 10" diameter, marked "Lunéville. One bowl measuring 24cms/ 9½" diameter, marked "N. One medium bowl, measuring 23.5cms/ 9¼" diameter, marked "Porcelaine, Pyroblan, B. One tea/side plate, one measuring 20.5cms/ 8" diameter, marked "Churchill, England.
They are all in excellent condition, with no chips. Some have ageing "hairline crackle" to the glazes, which is to be expected with the age of these plates and is desirable for that "antique" look and feel, adding to their authenticity and charm. It will be fully tracked, signed for and insured. We've lots more blue and white plate sets if you'd like to take a look.
Here's a link back to our store. Here is an 8 mix and match set.
EIGHT Blue and White Plates/Dishes.