Outstanding Large blue and white bowl Kangxi reign mark 26cm 10 Diameter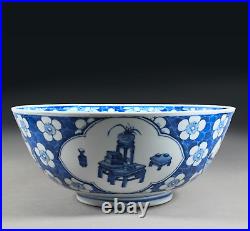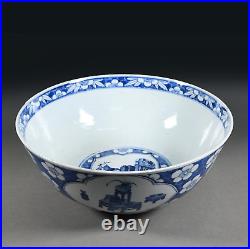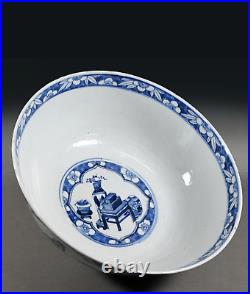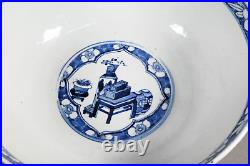 Impressive Large Kangxi marked Blue and White Bowl 26cm diameter (10). The bowl is decorated with a beautiful painted prunus pattern and scholars table with cartouches of domestic scenes all in underglaze cobalt blue.
It is a really stunning bowl in good condition and would enhance any Antique Chinese porcelain collection. Though it has a Kangxi mark I suspect the bowl is more likely to be 19th century in date circa 1820. Dimensions: Bowl diameter 26cm (10") Height 12cm (4.75"). The item will be extremely well packed and sent by courier. Please Note: This item is listed elsewhere and this listing maybe removed from this site without prior warning.
This is one of a large stock of 17th, 18. We also carry a large stock of Japanese Imari from the 17th and 18th Centuries as well. Please feel free to contact me if you have any questions.