Hand Painted, Dishes, Portugal, Set 6, Vestal Alcobach, Blue, White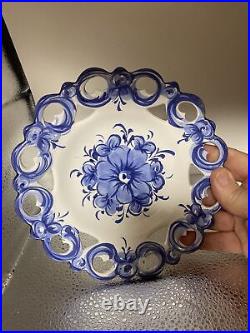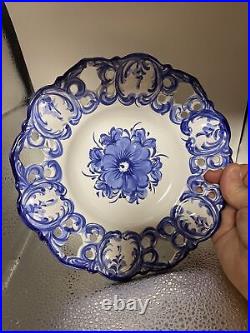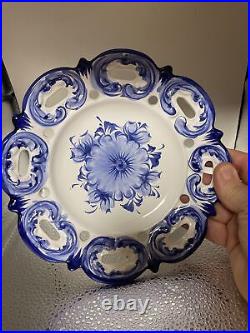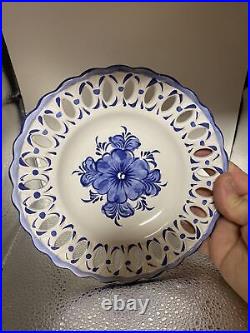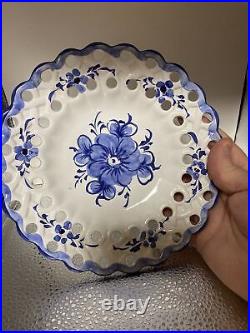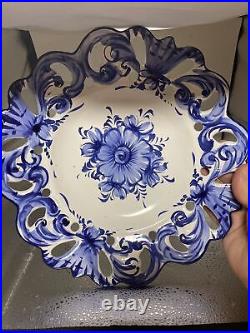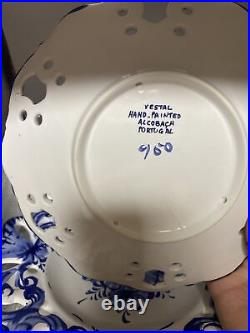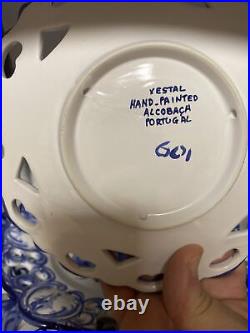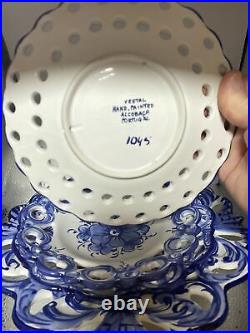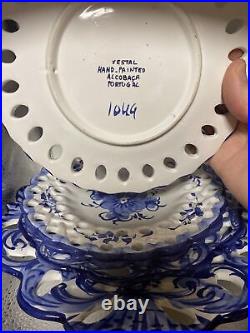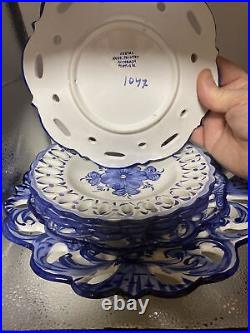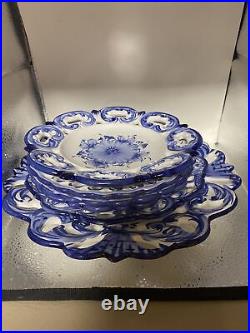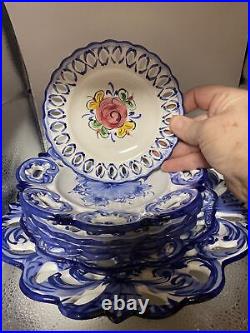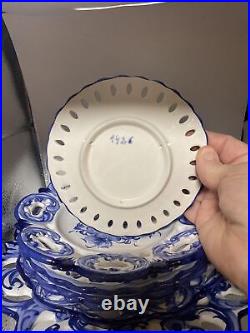 Set of six yes SIX!! Handmade pottery plates signed Vestal Alcobach. Also marked " hand painted ", Portugal on every plate.
The plates are various sizes, which would make for an interesting and charming wall display! Each features a unique floral pattern with pierced rims.
There is one size 10" diameter, one size 7" diameter, one size 8" diameter, and x3 size 6.1/2" diameter. With their high-quality production technique, these plates are not only beautiful but also very durable, considering their age (about 50 plus years) and NO damage. Perfect for any pottery and glass collector or lover. This is a real find and good price.