Fapor Portugal 7 Dinner Plates 11.5 Dark Navy Blue Delmar Raised Dots vapor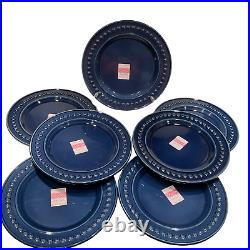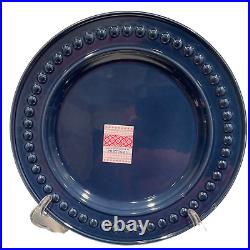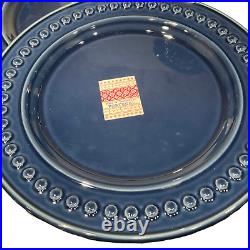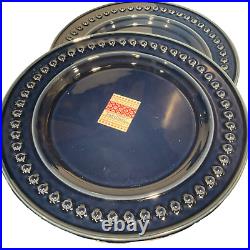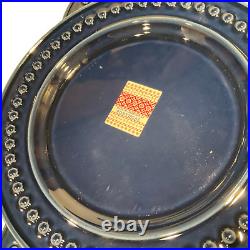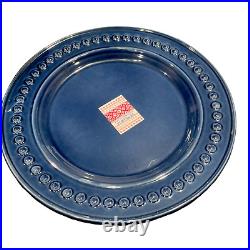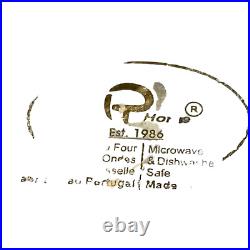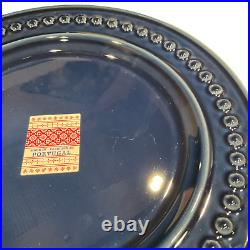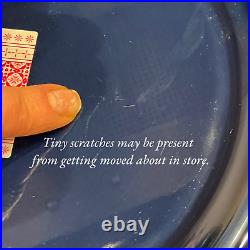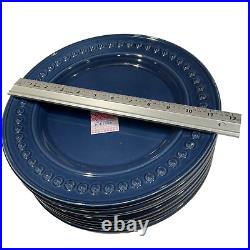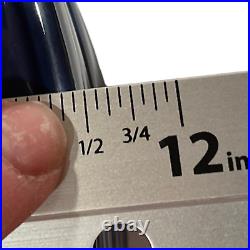 Made by Fapor Delmar with PHome backstamp. Approximate Measurements 11.5 diameter. Color is a shade of dark Navy Blue. Note: I have more of this pattern available. Thank-you for shopping with me!
Some pieces may have surface scratching from other smaller pieces set upon surfaces and being moved about on store shelves as these are not "packaged". No chips, cracks, dings or crazing.