7 Queen's China Calico Chintz Blue & White Dinner Salad Plates Bowls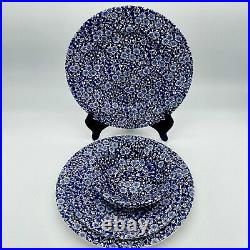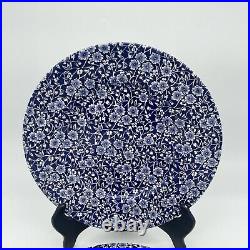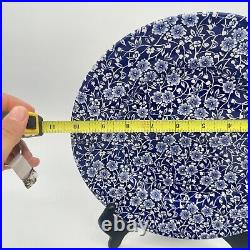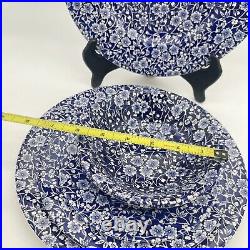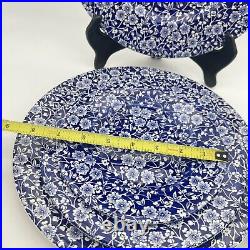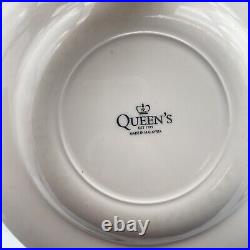 Enhance your dinner table with this set of 7 beautiful blue and white dinner and salad plates. Made of durable stoneware, this set features a lovely floral pattern called Calico Chintz, adding a touch of elegance to your dining experience. The set includes both dinner plates and salad plates, making it perfect for any meal. These vintage plates are produced in a unique art pottery style with a painted backstamp, adding to their charm and character.
The Queen's brand is well known for their quality china and this product line is no exception. These plates were made in China using pottery production technique, and although the time period of manufacture is unknown, they are in great condition.
Add an extra touch of style to your meals with this stunning plate set.